Water Quality Testing and Lab Services
Science Based Solutions for Healthier Waterbodies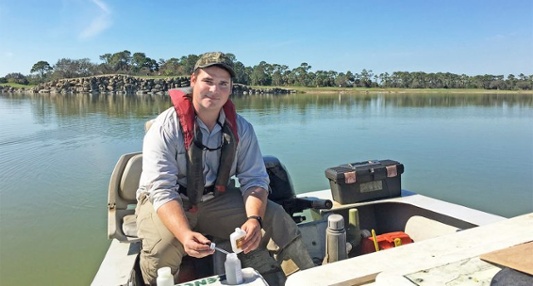 Similar to a fingerprint, no two waterbodies are exactly alike, even if they are located right next to each other. This is because many different factors contribute to water quality, including pH, alkalinity, conductivity, nutrient pollution, temperature, dissolved oxygen and more. Water quality testing helps us learn more about each of these parameters, and the data gained through the process can be used to design a highly effective management program. 
Laboratory Analysis: Common Water Testing Services We Offer
We specializes in professional field and laboratory tests that dive deep into the unique characteristics of your waterbody. We also offers the very latest in GPS surface mapping, bathymetry, and 3-D contour imaging services, which can further aid in the creation of customized water quality management plans. 
How you can benefit from regular water testing:
Detailed reporting on water quality problems and their causes
Improved cost/benefit ratios through the creation of precise management plans
Measurable evidence of improved lake health backed by our water testing lab 
Achievement of long-term aquatic resource goals within your budget 
Confidence and satisfaction in the health and longevity of your waterbody  
Whether you enjoy your water for fishing, swimming, or simply as a scenic view, it is important to maintain balanced water quality that aligns with your goals for your water resource.