Annual Management Programs
Annual Lake And Pond
 

Management Agreements
Maintain Your Aquatic Property Year-Round

One of the nation's premiere lake maintenance companies, Aquatic Management Services LLC. Lake Management helps our customers identify their needs and formulate comprehensive plans to achieve practical solutions to their water quality problems. Water features are a particularly important part of any property, adding value and aesthetic beauty. We offer the most technologically advanced lake or pond management products and services available to help all of our customers prevent problems and maintain a natural, healthy, balanced and beautiful ecosystem. For those prospective clients whose lake or pond is already experiencing problems, our pond management experts will restore it to its original beauty and help achieve aquatic sustainability. 
Stormwater Management Programs 
Large Lake Management Programs
Pond Management Programs
Reservoir Management Programs 
Wetland Management Programs 
An annual lake maintenance plan is one of the most important tools a lake owner can employ for their community and their environment.
We recommend that lake owners maintain a vegetative buffer around the banks of their lake. This helps with natural nutrient filtrations and aids in goose control.
Lakes and ponds are often the centerpieces of today's communities. Homes with a water view are often preferred and sell for a premium.
A good lake and pond management plan includes a maintenance plan for your aerator or fountain. Proper aeration helps your lake to "breathe" and maintain aquatic life.
Long-term lake and pond management plans incorporate many facets. Use of submerged aeration, biological augmentation and pond dyes keep the water quality clear and beautiful.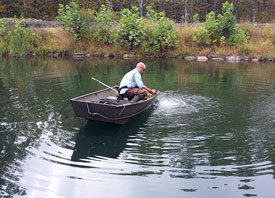 Mosquito control is imperative in some lake settings. Aeration, mosquito control products and even adding minnows to your lake can help to improve the enjoyment of your aquatic environment.
Our experienced team of fisheries biologists not only restore your lake or pond's water quality, but can also effectively stock fish and help control your predator-to-prey ratio.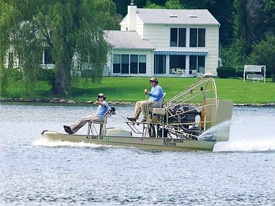 We have advanced technology and the necessary equipment to handle all of your annual lake, pond and fisheries management needs.